You know KitchenAid is one of the top leading refrigerator manufacturers in the world. They are committed to their products to the consumers. Normally, you can deserve a hassle-free service from a KitchenAid branded refrigerator.
You can control everything from its control panel. But it's an electronic part that needs command accurately. If you fail to command accurately you can't deserve the perfect result.
If you have made a command wrongly, there is no major problem at all. You can reset it and start from the beginning. So, how to reset KitchenAid refrigerator control panel?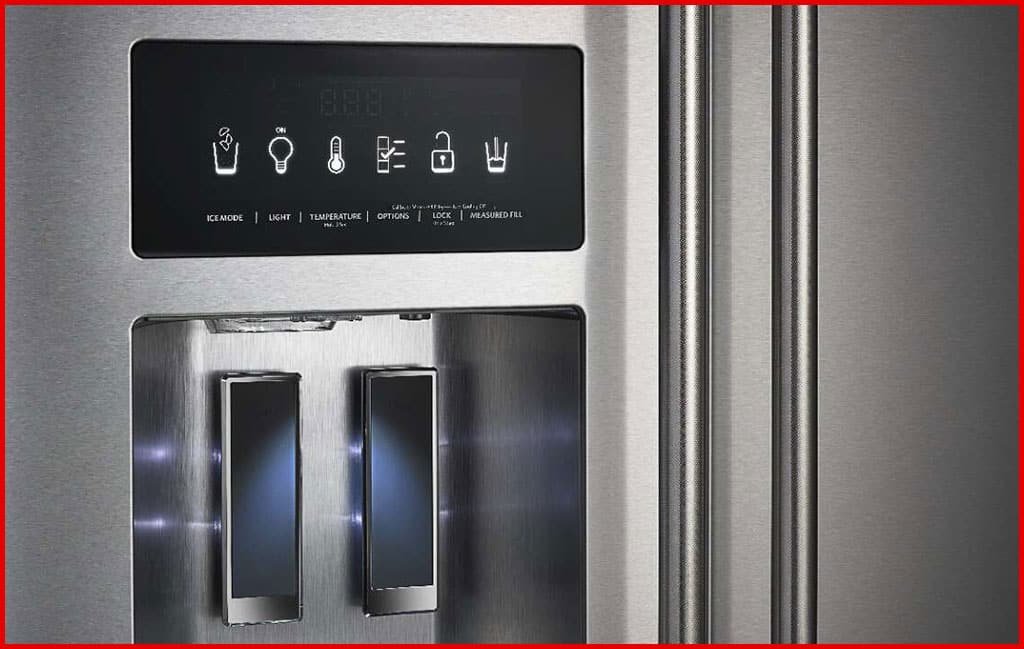 Best Way to Reset KitchenAid Refrigerator Control Panel
Ok, it's not a big deal for me. You can follow the guideline below.
Step 1: Disconnect Refrigerator from Electric Outlet
Is your refrigerator connected to an electric outlet? If yes, unplug it. If your refrigerator is directly connected to your home electric line and there is no shortcut unplug option, turn off the circuit breaker of your home electric supply line. Leave this circuit breaker in off mode at least for 10 minutes.
Step 2: Connect the Refrigerator to the Electricity
Did you unplug your refrigerator from the electric line in step-1 and leave it without electricity for at least 10 minutes? If you have done it perfectly, now plug your refrigerator back to the electric line. If you have turned off home electric circuit breaker, you should turn it on.
Step 3: Check the Compressor
Is your refrigerator's switch on? If yes, you may hear compressor is running and it has already started cooling. If compressor has not started yet, it means you missed turning on your machine. So, turn it on.
Look at the Control Panel
Now check your refrigerator's control panel. It must start working smoothly. If you notice that it is working fine and showing usual lights with the usual home screen, you have successfully reset your Kitchenaid refrigerator control panel properly.
FAQ
Will unplugging reset KitchenAid fridge?
Yes, in most cases unplugging reset your KitchenAid fridge. If it fails to reset and can't solve your problems then you should hire a professional repairer to fix problems.
Is it okay to turn off my KitchenAid refrigerator every night?
In a word "No". According to FDA, you should maintain your refrigerator's temperature at 40 degrees Fahrenheit or below. So, your refrigerator should have a constant power supply.
Is it better to turn off a KitchenAid fridge when not in use?
It is not a good practice to turn off your refrigerator when it is not running. If you leave for vacation and there are foods, you must keep turning it on to prevent them from being rotten. If there is no item in the refrigerator then you also should run it at a warmer temperature setting.
Final Words
The above-mentioned process is called a hard reset. It can be performed by a new user also. It should work in most cases. If this reset system doesn't solve your problem, you may claim your warranty. Otherwise, you need to send it to a professional repairer. He will detect the exact problem and do the needful.
Related Post: